so thanks to cousin natalie, we tried something different this time around. instead of finding out what the baby was right then and there at the doctor's office, we had the ultrasound technician call a bakery with the baby's sex...and then we had family over last night to join in on the fun...chad wasn't such a fan of the idea...he really wanted to peak during the ultrasound, but it turned out to be a success!!

cutting the cake...ooooh, what's it gonna be???!!!! pink???? or blue????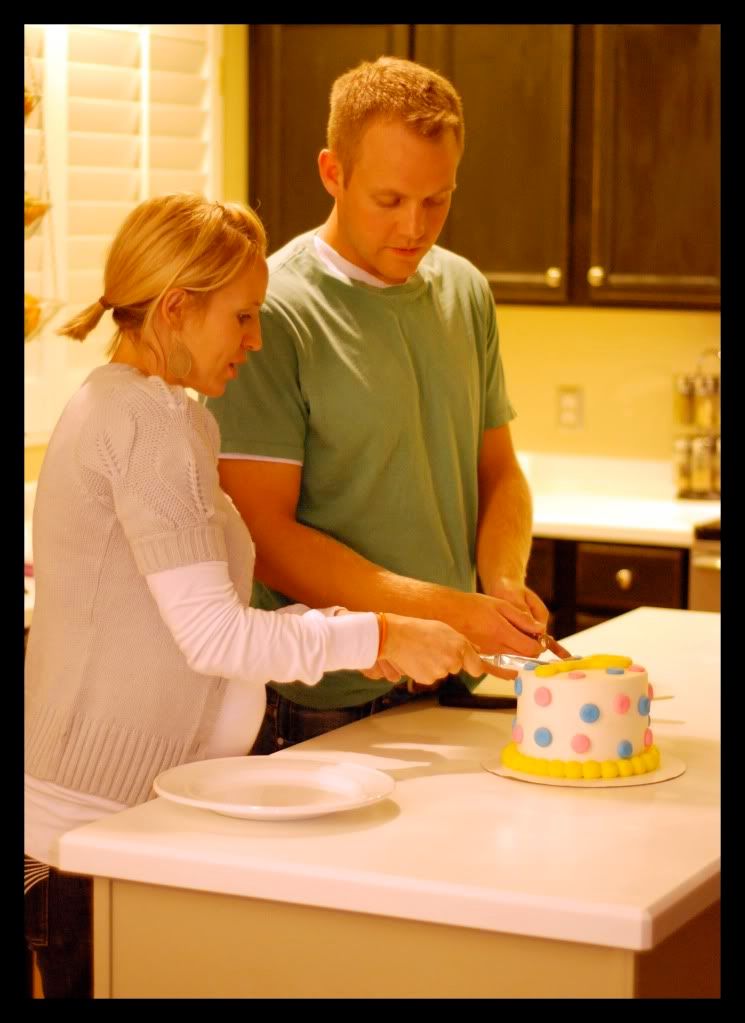 and it's........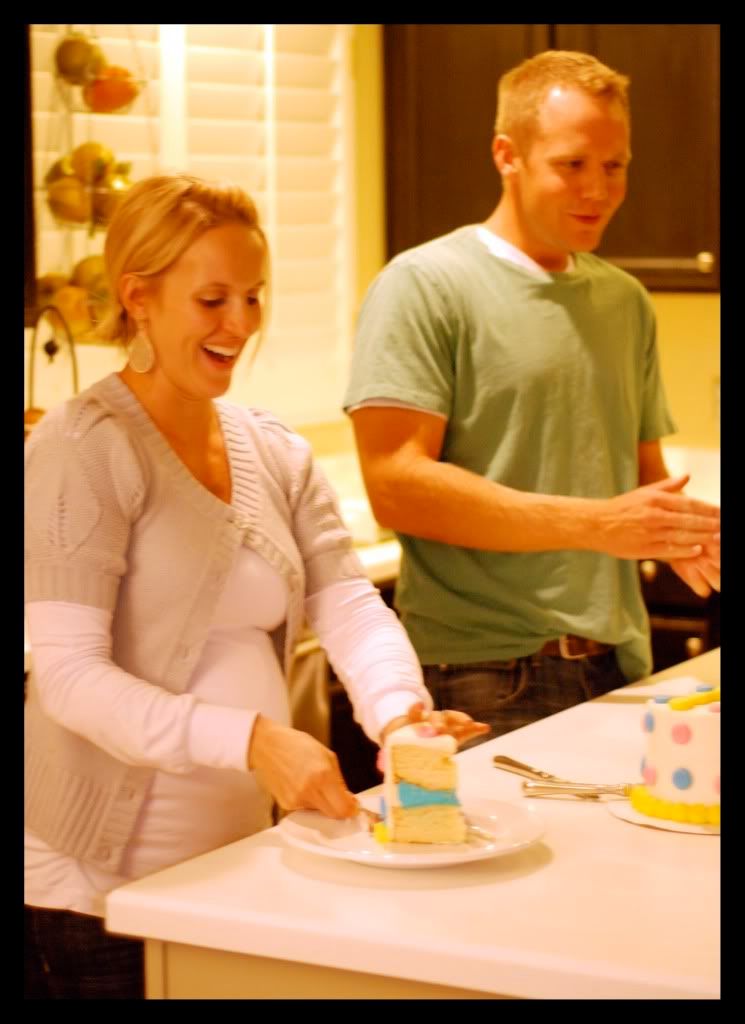 BLUE!!!!! yay!!! zac was sooooo excited, as you can tell from the picture...for the last couple of days, he's been saying "mom, i REALLY hope the cake is blue!! i REALLY want a brother!!"

needless to say, we can't wait to have another baby boy in our home!!
(and thanks again natalie, for the

fun, fun

idea!!)