okay, before i say anything else about going to boise for easter, i have to say this. i never take enough pictures when we go there! and i know it's because grandpa field always has his camera out and is snapping away. so i feel bad that my pictures are lacking when it comes to our time spent with grandma & grandpa field. the kids LOVE going to boise...and it's not hard to figure out why. they are spoiled with love and attention from the moment we get there until the moment we leave. i feel very lucky to have such great grandparents for my kids... :)

saturday there was a neighborhood easter egg hunt...but i don't think i'd really call it a hunt because it was more of an easter egg pick up! i think every egg that emerson found was filled with some sort of peanut-containing candy...bummer! but thank goodness grandma's house was full of other yummy treats, or we would have been in trouble...

zac wasn't buying the idea of the easter bunny being so big, so here's the "someone dressed up as the easter bunny"...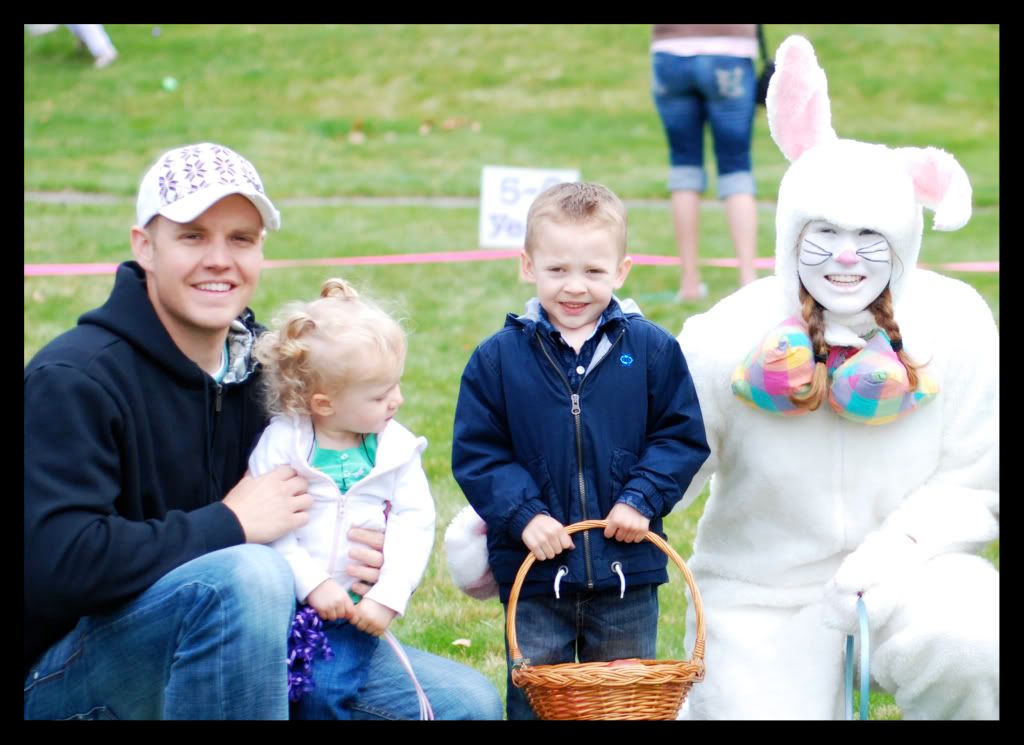 emmy loves her "papa"...
it's always fun to see the smart family when come into town....here's sweet eden...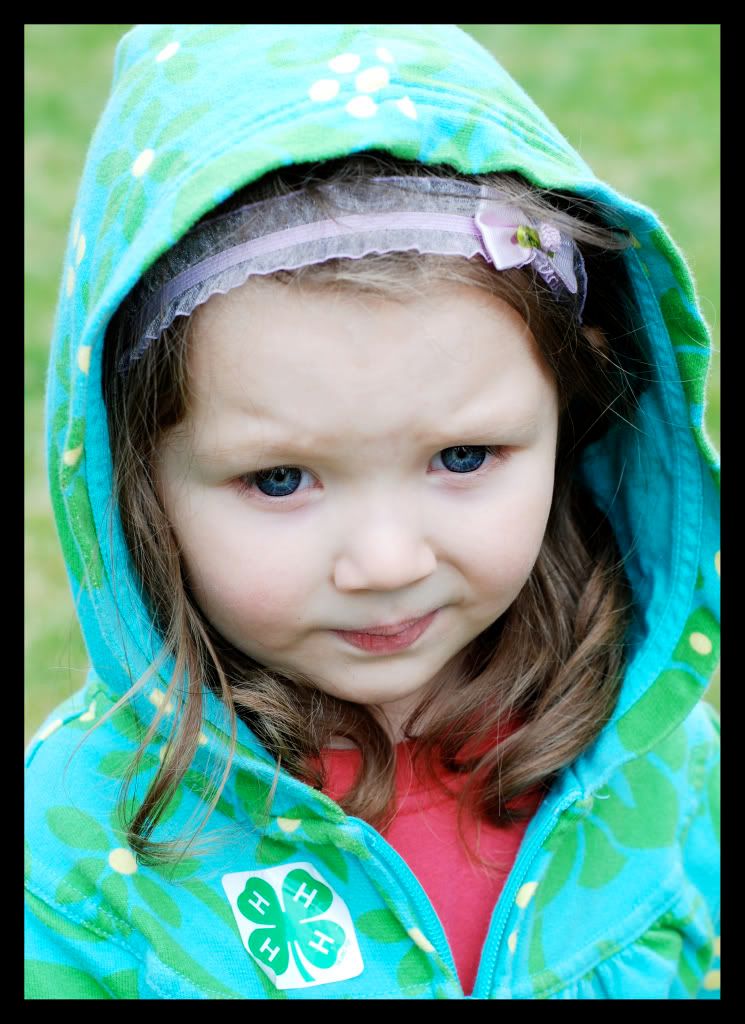 and little nora kate...they're such cute girls! and such great buddies for my kids...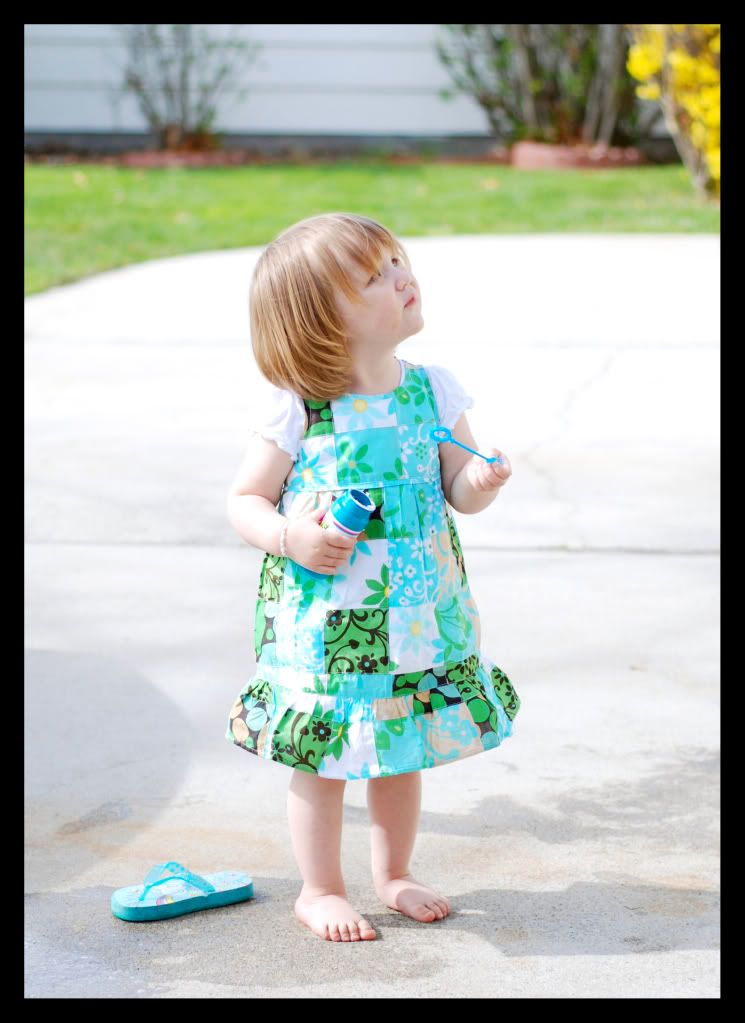 i didn't get many pictures on easter...but here's one of emerson scoping out the easter baskets easter morning. it was a great little get away! thanks again grandma & grandpa field for taking such good care of us...like always! :)