my mom had a little easter party for the kids a few days before easter. it was so nice of her to put it together...the kids loved it & i'm thinking that it may be the start of a fun little tradition...no pressure mom...but i don't think anyone would be opposed!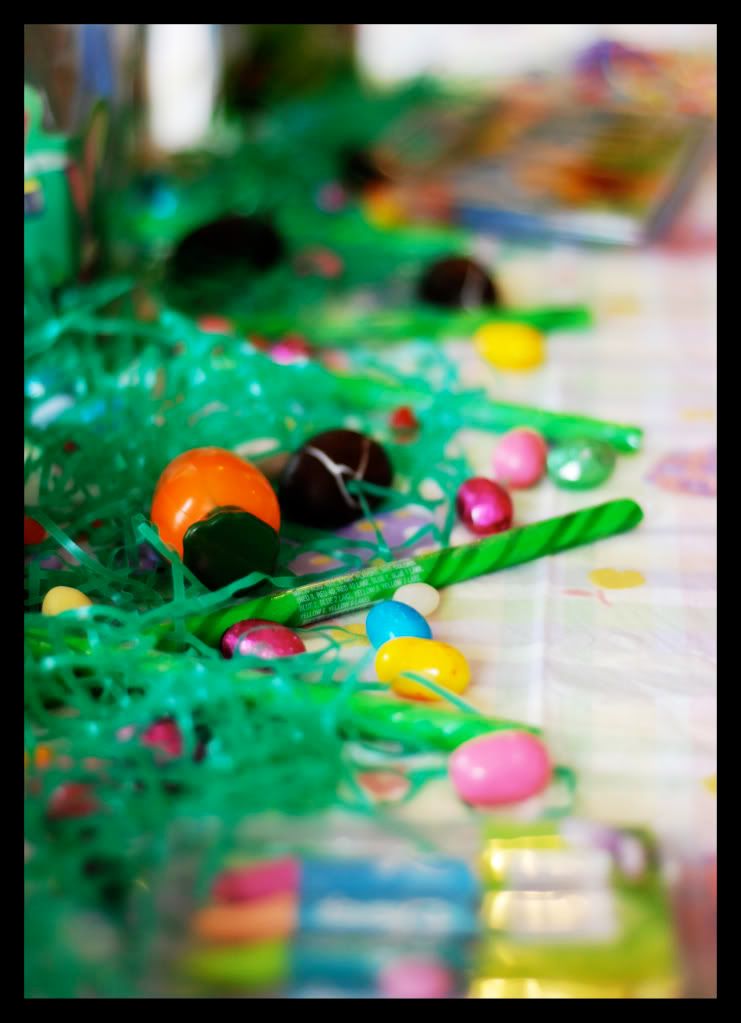 she came up with such a cute idea for serving lunch to the kids. first of all, she bought them all some cheap little shirts to wear to cover their clothes...which i thought was brilliant since my kids have ruined so many clothes because they wouldn't wear bibs. so they had no problem wearing a t-shirt & it saved all their nice clothes. i was very happy about that!

anyway, back to the food, she put all sorts of different food inside of plastic eggs and then put the eggs inside a carton and then put the cartons on the kids' plates. it was very cute & the kids loved finding all the food inside...

as you can see by emerson's face...she thought it was pretty cool herself. her facial expressions make me laugh...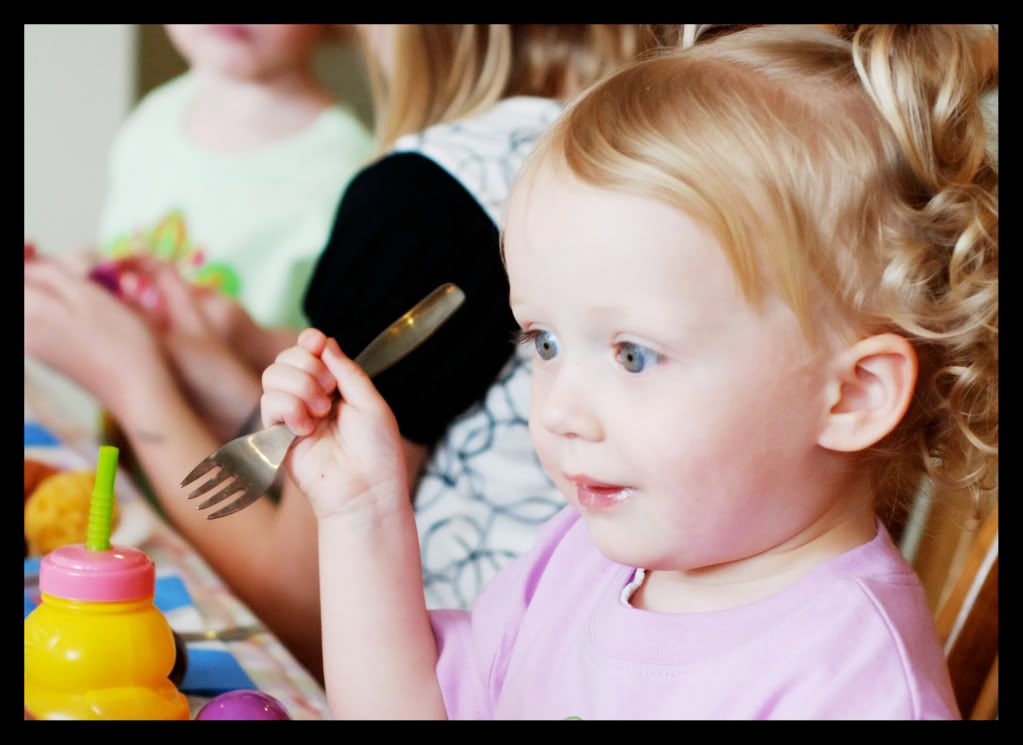 and here's miss kalle putting on all her fun jewelry from grandma...so cute.

here's not-so-little-anymore grady. isn't he cute?! brynn's been so good to keep him inside during the cold & flu season...so we haven't seen him much until now. zac loves having a baby cousin around...and you really can't blame him!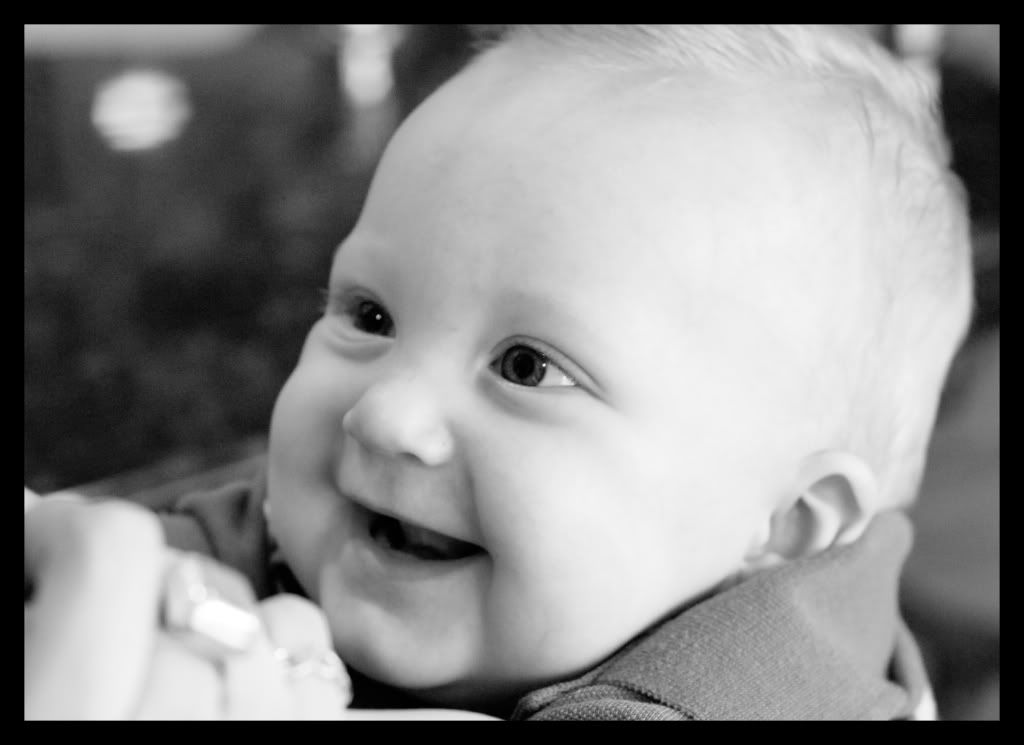 then we had an easter egg hunt...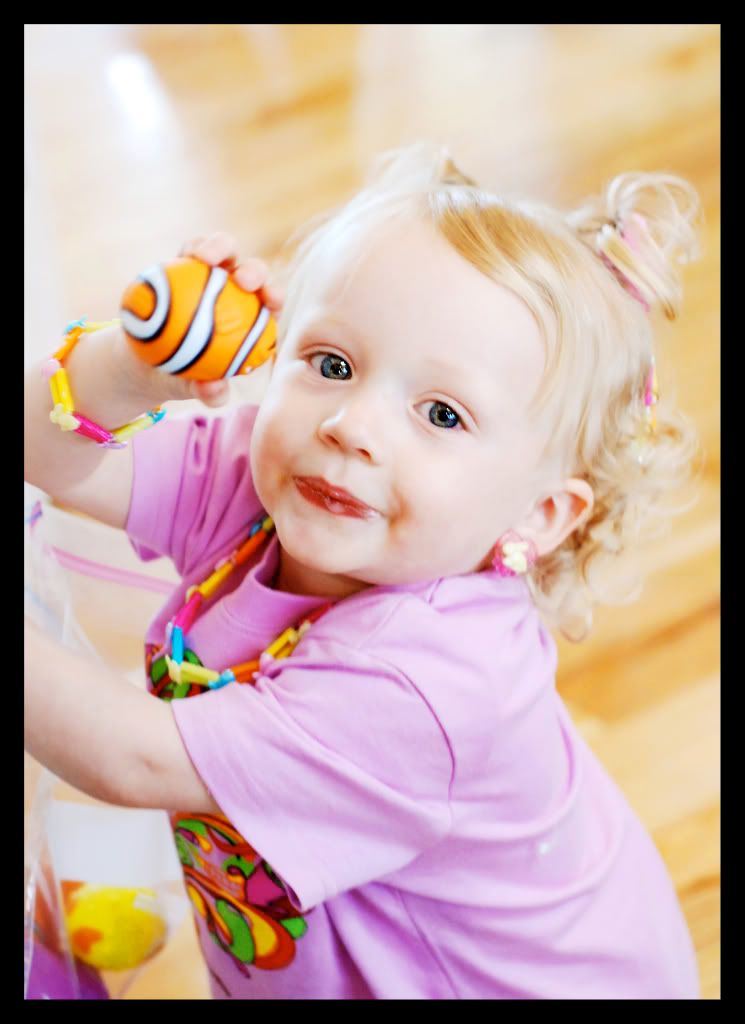 followed by decorating easter shaped rice krispies with white chocolate. these are so yummy & it's a fun little spin on the usual cookie decorating. zac loves things like this...he's always so focused & he's always been that way...it's funny to see how kids just come with certain personality traits, because....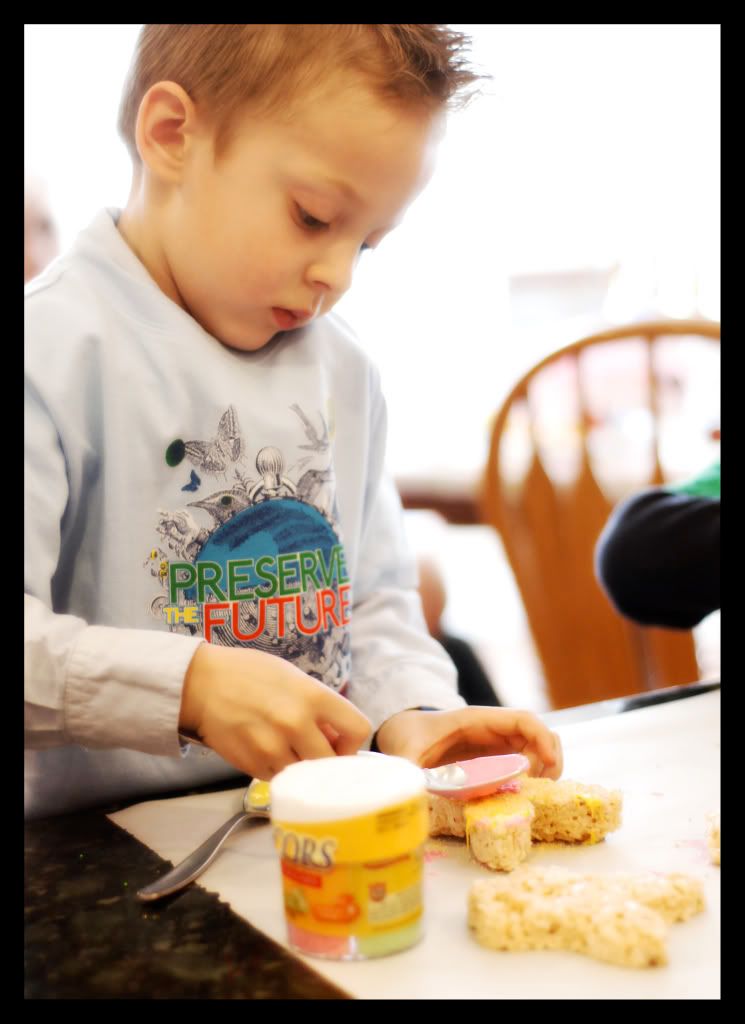 emerson on the other hand is much more carefree when doing these sorts of activities...she loves it, but she doesn't have near as much perfectionism in her as zac does.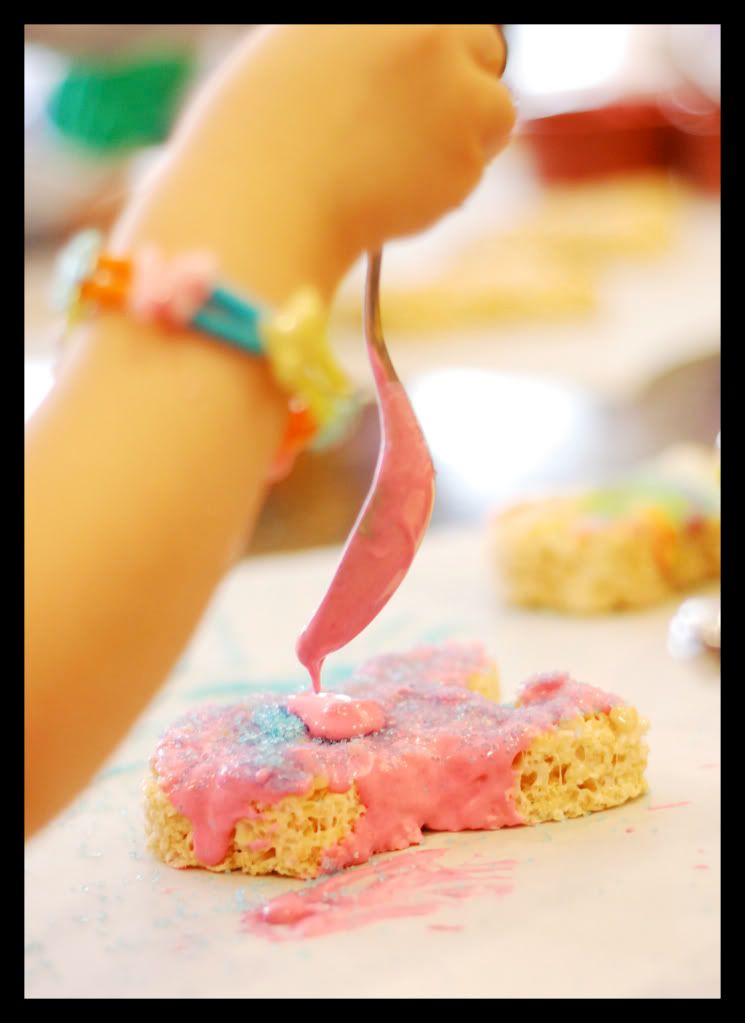 we dyed easter eggs & fingers...and had so much fun the entire time! thanks grandma syd! :)