believe it or not, we actually
are
alive! just too busy for blogging, that's all. :) crew is doing great...especially in terms of weight gain & i LOVE it! at his 2 month checkup, he weighed in at 12 pounds 2 ounces! woo hoo! everyone comments on his cheeks & i can't blame them...they're perfect for kissing!
as far as his seizures go...that's a different story. he came home from the hospital on 3 different medications plus vitamin b-6. they worked great...he didn't have any seizures for about 3 weeks. our goal was to have him weened down to 1 medication by the end of may. in the process of weening him off the 2 meds...he started having seizures again. so for the past 2 weeks or so, we've been increasing one med & decreasing another & seriously it's a good thing that i've been charting everything because i can't keep anything straight anymore. it's been crazy. he's back on all 3 meds now & we're really just hoping to get the seizures under control. we will...it's just a matter of time. i'm learning patience, that's for sure. :)
may 9th was quite the eventful day at our house this year. it was emerson's 3rd birthday, crew's blessing, & mother's day! it was a very memorable day...

here emmy sat on the stairs for a good 5 minutes before she decided that it was okay to come down and see what she got for her birthday. she's a stubborn little thing...cute, but stubborn! and this is emmy's way of showing how old she is on her fingers...pretty clever!

a few months back, emerson wanted a "yocca" (soccer) party...why, i have no idea, it was so random. but she was sold on having a "yocca potty". i wasn't too excited about throwing her a soccer party, but i would if that was what she really wanted. so, i was glad when she switched her mind to max & ruby...seeing as how it is the first thing on her mind every morning...and her show of choice whenever she has one, it seemed a better choice because she LOVES it!! the only thing about that is that there are no max & ruby party supplies anywhere which made it a bit more challenging, but we got a little creative & emerson was happy!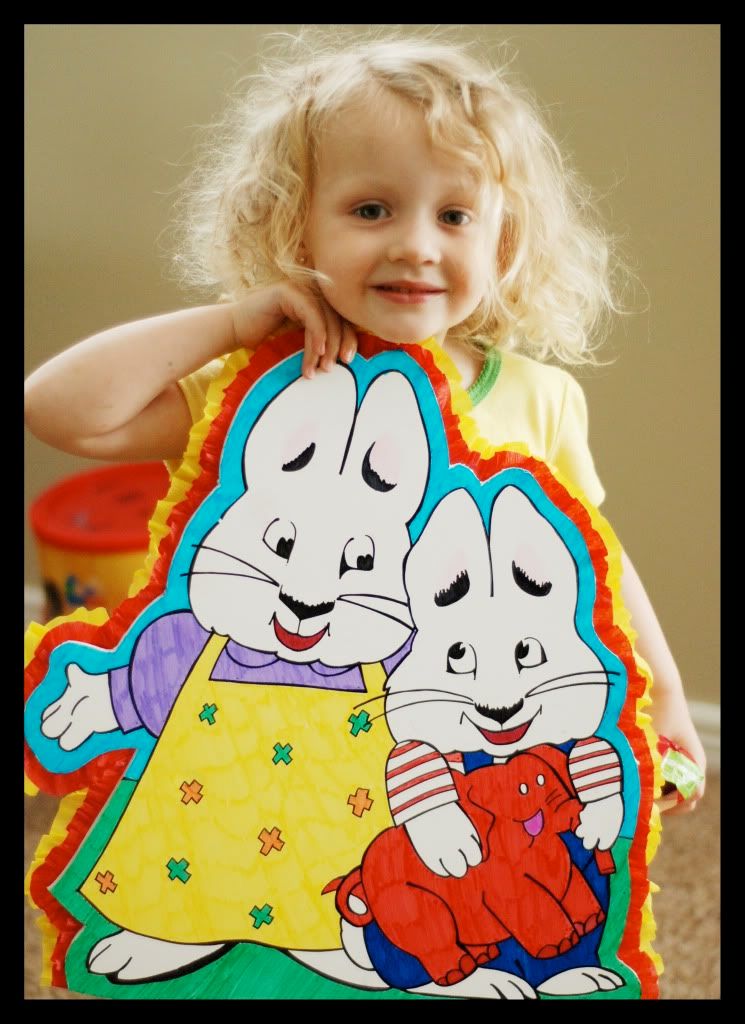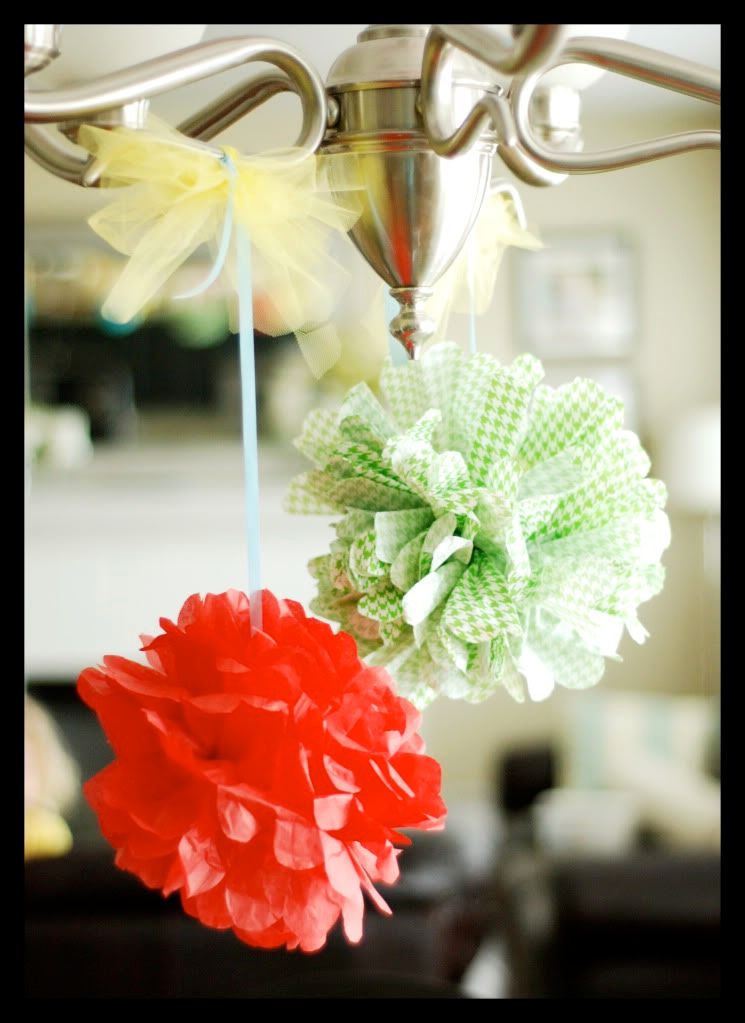 i was bad & didn't get many pictures of crew on his blessing day, but he made his little blessing outfit look good! chad gave him such a nice blessing & it really turned out to be a great day with family...