so on our way up to park city we stopped by to watch some athletes doing the ski-jumping thing....you know where they go down a huge, steep hill & then fly in the air? by the time we got there, they weren't jumping anymore, so we ended up going on the tour they have. it was really cool to see things up close...like the bobsled, louge, and skeleton tracks, as well as the big jumps. it's crazy to think that the olympics were right here. they told us that salt lake will probably get the olympics again in 20 years or so...at least they hope.

the kids thought the bobsleds were pretty cool...they had fun climbing around in 'em for a bit...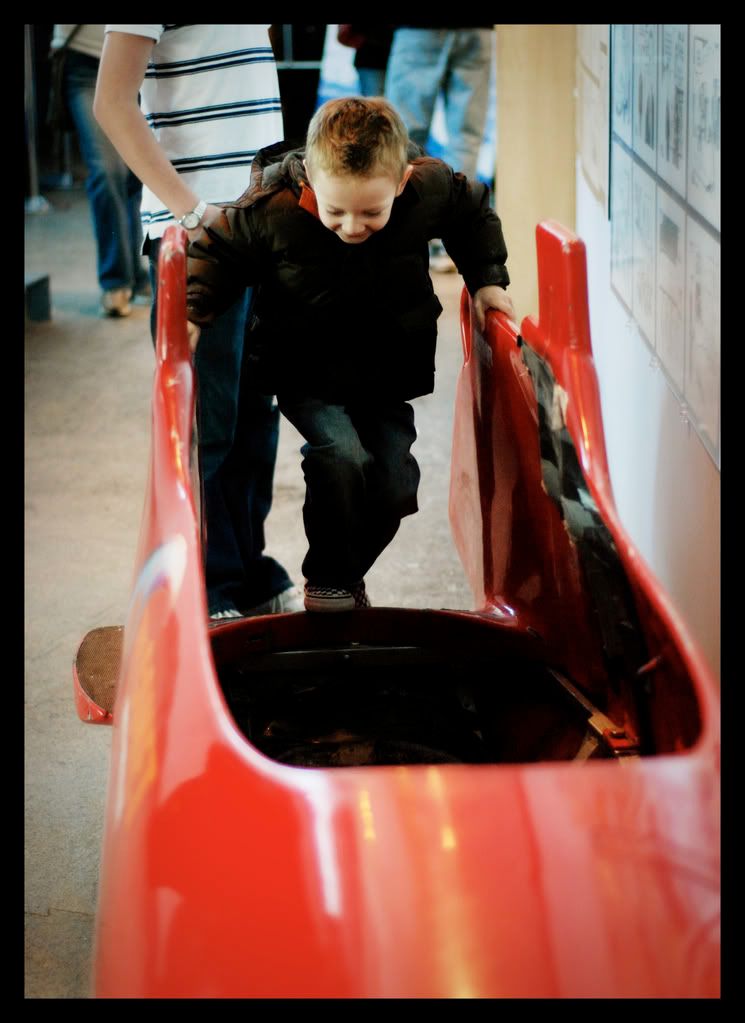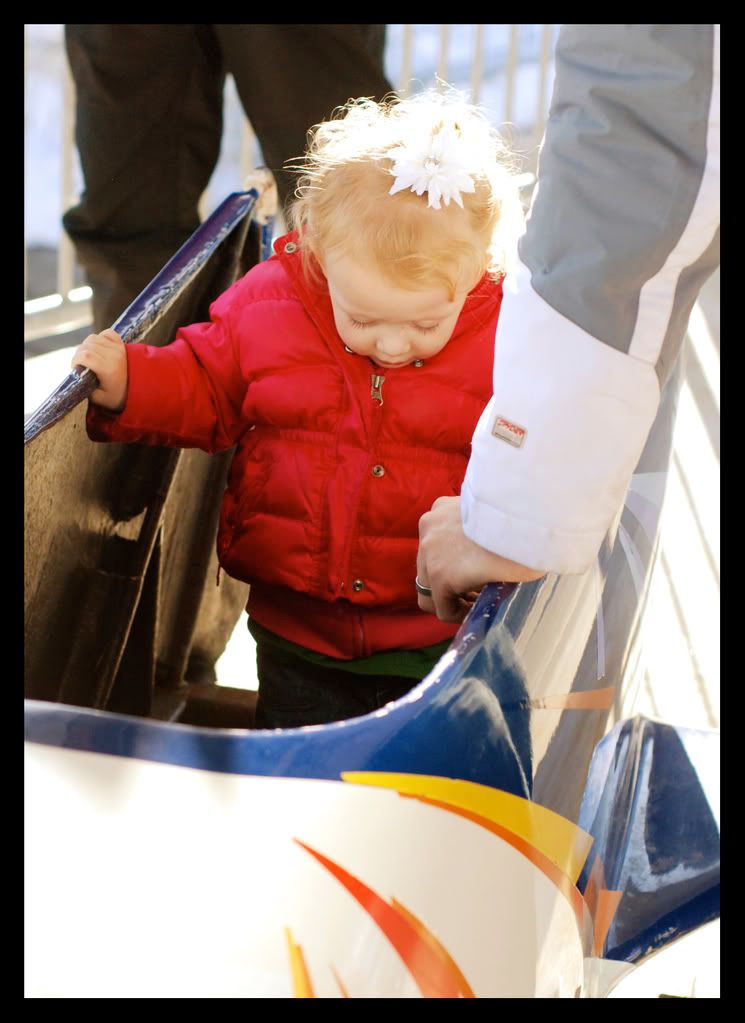 and then she started getting tired...and that's when the fun began...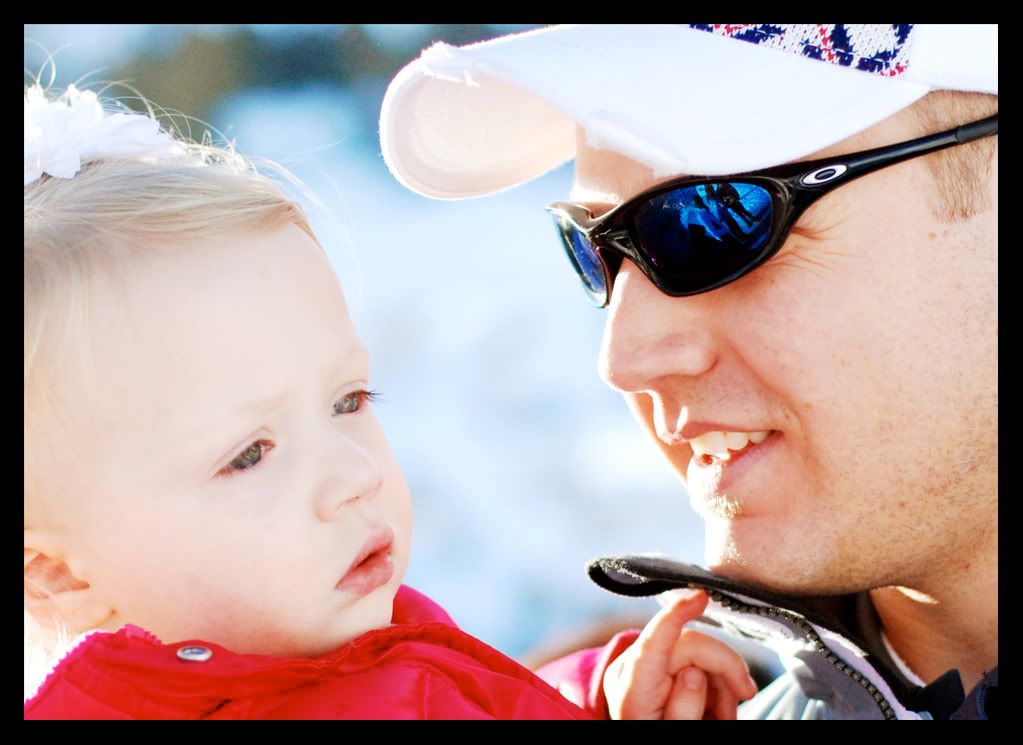 i took this picture standing at the top of the 120-foot jump/hill that the athletes ski down and then literally fly in the air hoping to not kill themselves. from the picture, you can't really tell just how steep & long it really is. but the landing that you see at the bottom is 1-1/2 football fields in length...crazy.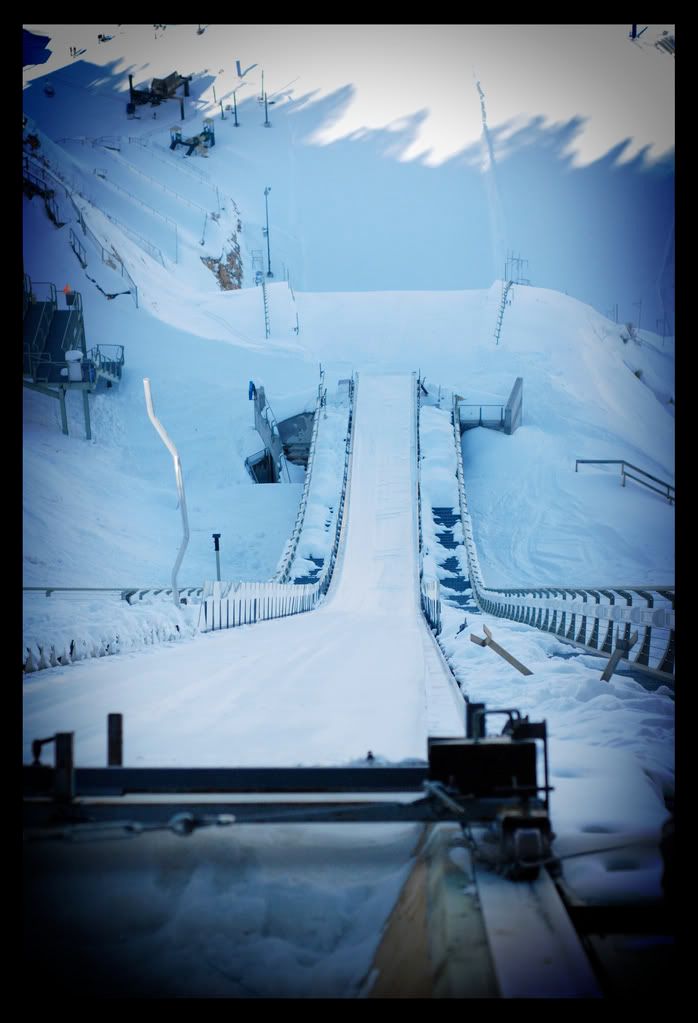 yes, this would be a classic lyndsie face while skiing....but not anymore!! i'm proud to say that i have completed my first official ski lessons this last month & had such a great time...something i never thought i would say! chad has always snowboarded...so we decided to take ski lessons together since i'm not all that crazy about the idea of snowboarding. anyway...i'm excited to keep learning...it'll be a fun thing to do together as long as i don't kill myself. :)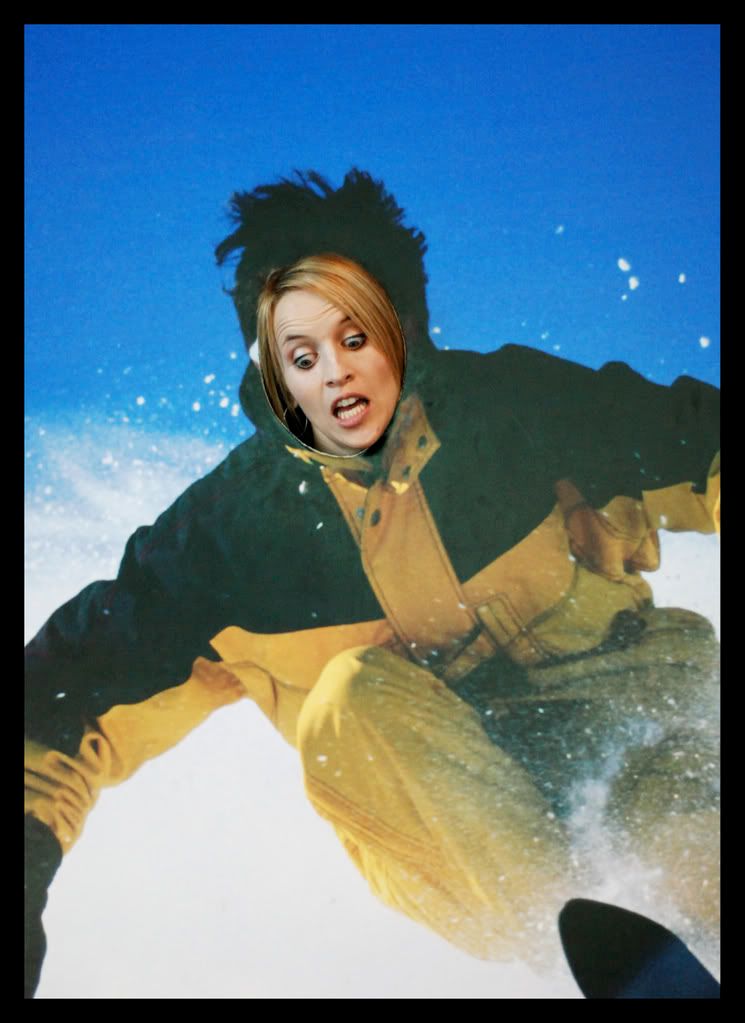 chad getting ready to show off his muscles...that thing is deceiving! it was so much heavier than i thought it would be. it's 40 pounds, but i think that because of the way that the weight is distributed, it makes it feel even heavier...weird.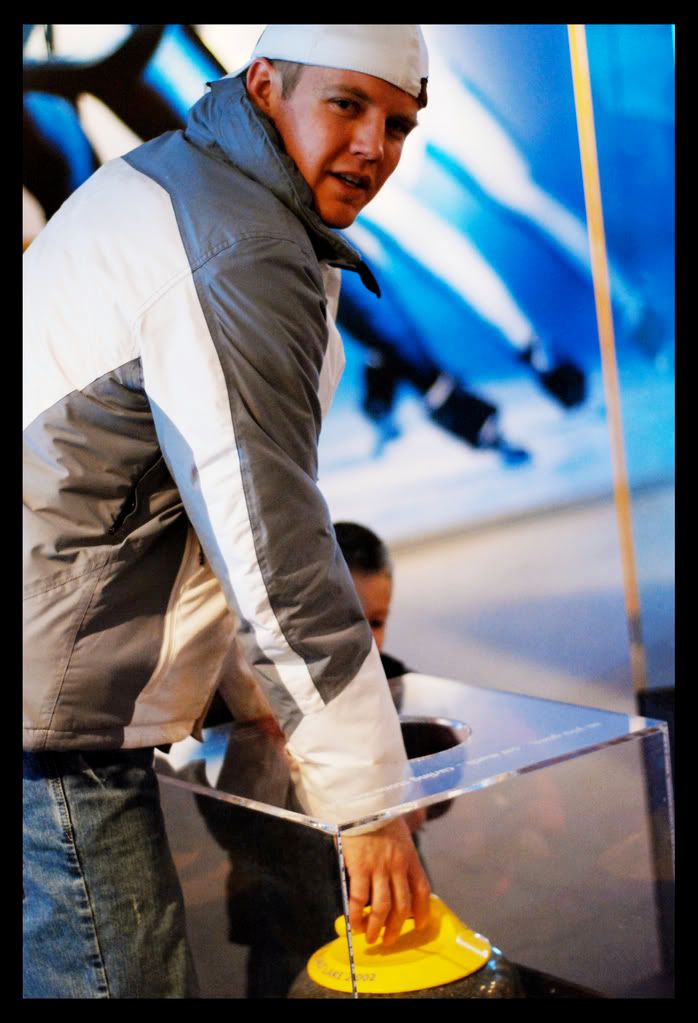 and i was confused by these medals, because i thought they were the "actual" medals...so i didn't understand why they wouldn't let the athletes keep them for themselves. so chad helped me realize that these are real medals...but they don't belong to anyone...they're made for display purposes only...for people like us to enjoy. kinda cool....i like how they're not perfectly shaped...adds some character! :)