even though it's been rainy almost every day in june, we've managed to take advantage of the few non-rainy times and enjoy some time outside. there's a grassy park right across the street from our house, so it's been a perfect spot for some golf-swing practicing for me, t-ball and soccer practice for zac, and lots of running & rolling around for miss emerson....we love it!!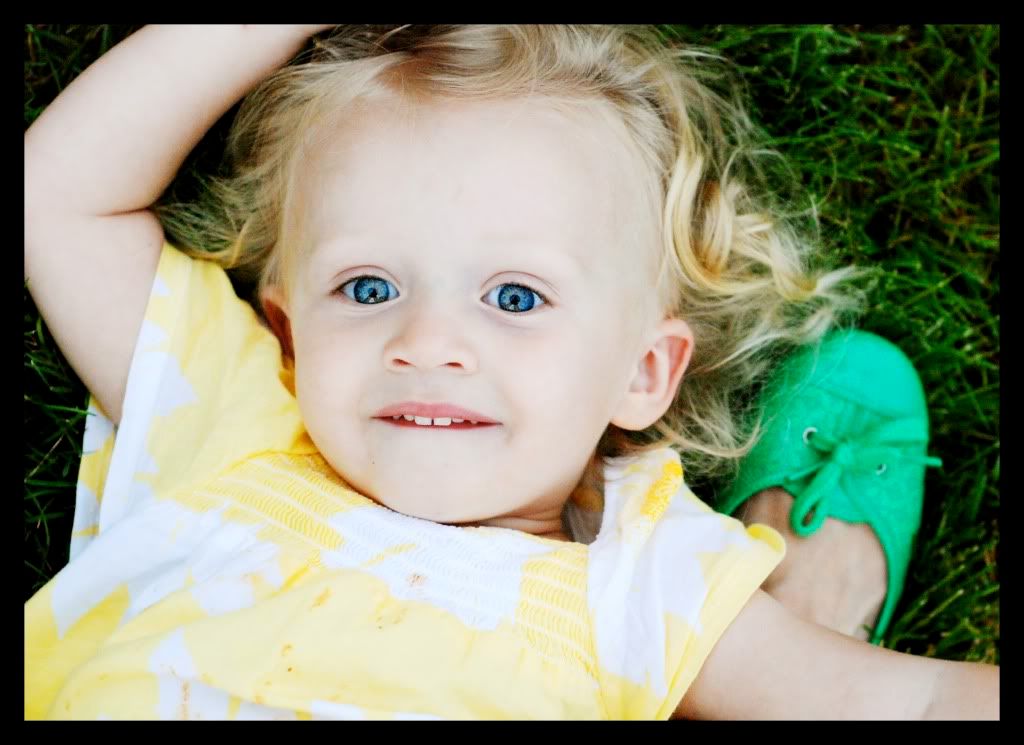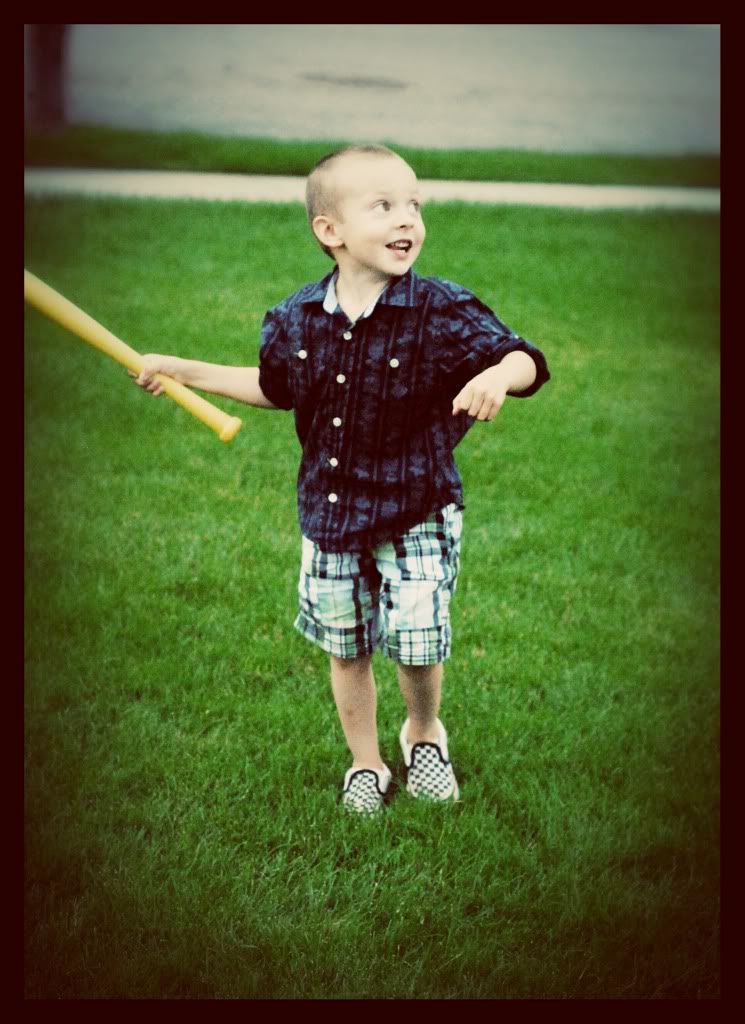 we made it out to the air show a few weeks ago & it was soooo bright....like give you a major headache bright. we didn't bring sunglasses for the kids, so they wore ours....here's zac sporting my sunglasses...so funny, but he pulls it off!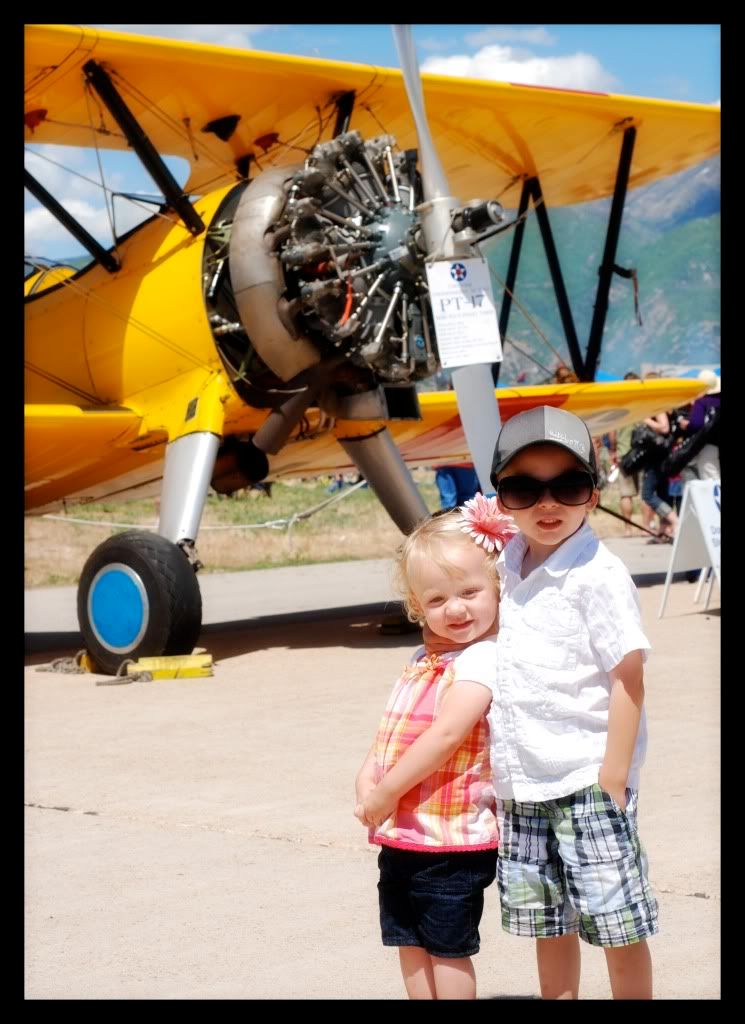 and then there was a car show with all sorts of old classic cars...we all loved that one...except emerson was a bit more tense. there were TONS of big dogs everywhere, and she has a MAJOR MAJOR fear of dogs...so she spent a lot of time on the look out...staring them down to make sure there were no surprise attacks. zac thought this little pig was pretty cool...and insisted that i take a picture of him standing by it... :)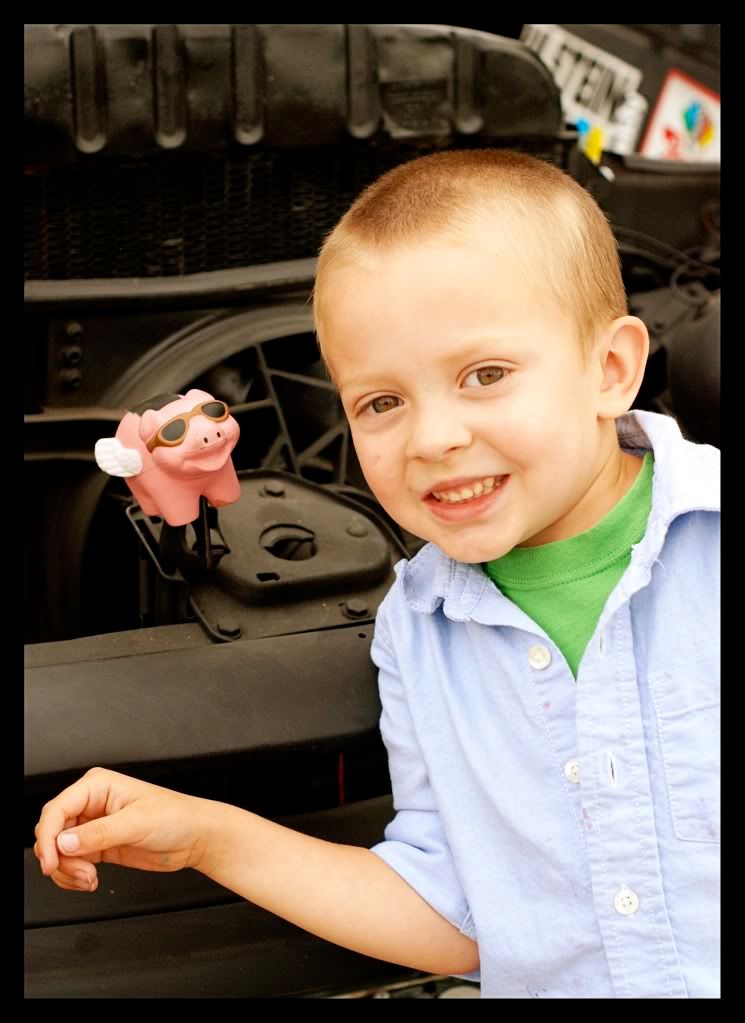 emmy has come down with pneumonia TWICE in less than two months, the last time being just on thursday. it's been a little crazy, but she's doing much better now & we're just hoping that we can stay healthy from here on out...(cross our fingers!!) and yes this picture is just beautiful of me, workout clothes, greasy hair & all...i know...but it reflects how i've looked probably 60% of the time this month...poor chad!! it sure saves time though!! ;)

we've spent lots of time in doors this past little while, so there's been lots of picture drawing and word spelling ...which zac loves & it keeps him so busy, so of course i'm a fan!