so far, january has been a great month for the field family! hopefully the trend will carry through the entire year of 2010! we've spent lots of time playing with new toys, like this baby doll from grandma & grandpa field...

and this camera from santa...he's taken lots and lots of pictures & video with it. let me just say that there are many unflattering photos of me on that camera...zac likes to go for the candid look in pictures...like eyes half-closed, mouth half open, double chin poses...very nice indeed.

and we've done our makeup many, many times. and yes, we've gotten it on some unwanted places even, like lots of shirts & even the couch. thankfully, it's washable, but still...just one more mess to clean up. she absolutely loves it though. randomly throughout the day she'll come over to me, bat her eyelashes and say, "mom, i need to do my makeup." she's pretty good at it, don't you think??

zac loves the song "i want a hippopotomus for christmas". i kept telling him to be careful, because if he sang it too much santa might just bring him a hippo. zac was pretty sure there was no way santa would bring him a hippo. well santa did...in the form of a webkin. zac named him hippie & he has been so good about taking care of him since christmas. every morning we spend about 20 minutes feeding hippie & earning money for more food, clothes, toys, & furniture. this whole webkin thing has been fun...i'm actually having just as much fun with it as he is i think.

and we've had lots of fun in the snow. well, the kids & chad have. i go along to take pictures & that's about it for now! emerson is such a character some times...a lot of times actually. she has such a funny personality & keeps us laughing. she would not smile at me...this is all i got...over and over and over again.

oh the excitement...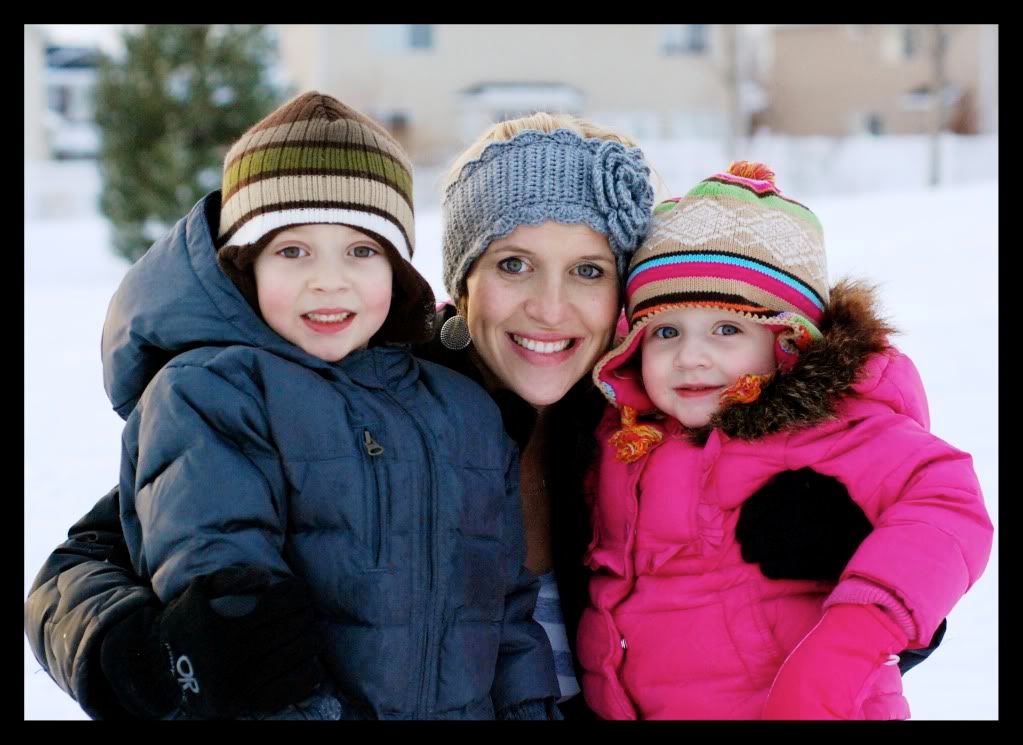 and of course we can't forget about the FIESTA BOWL!! so i know i grew up in provo, going to all the byu games with my family. but i must say chad converted me, and i'm a true BSU fan now, and very proud of it! so, while the kids and i were home cheering for the broncos from our family room...

chad was in phoenix...witnessing a fiesta bowl victory first-hand for the second time...and not the last i'm sure! :)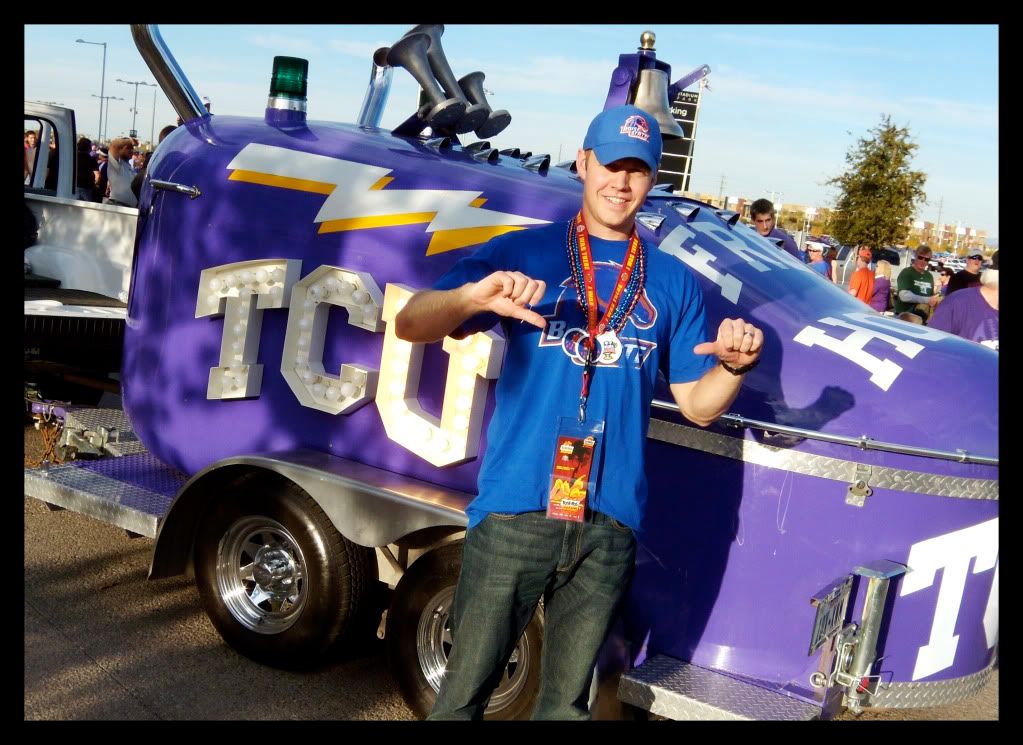 he & jer got their picture taken with this guy...who supposedly is on the allstate commercials or something. i don't remember, maybe i'm out of it...but this guy is supposedly someone i should recognize...but don't.

go broncos!! finishing 14-0 and ranked 4th is much to be proud of!! :)