it was my mom's birthday last thursday. and not until mid-december did it dawn on me that it was my mom's
50th
birthday! with christmas being such a busy time of year, we didn't even think about the details of the party until a week before. not like me. usually i like to start planning well in advance because i don't like being rushed. but with the help of everyone, we were able to pull the party together & it really turned out to be cute & fun for everyone. here are the invites...
and of course the banner...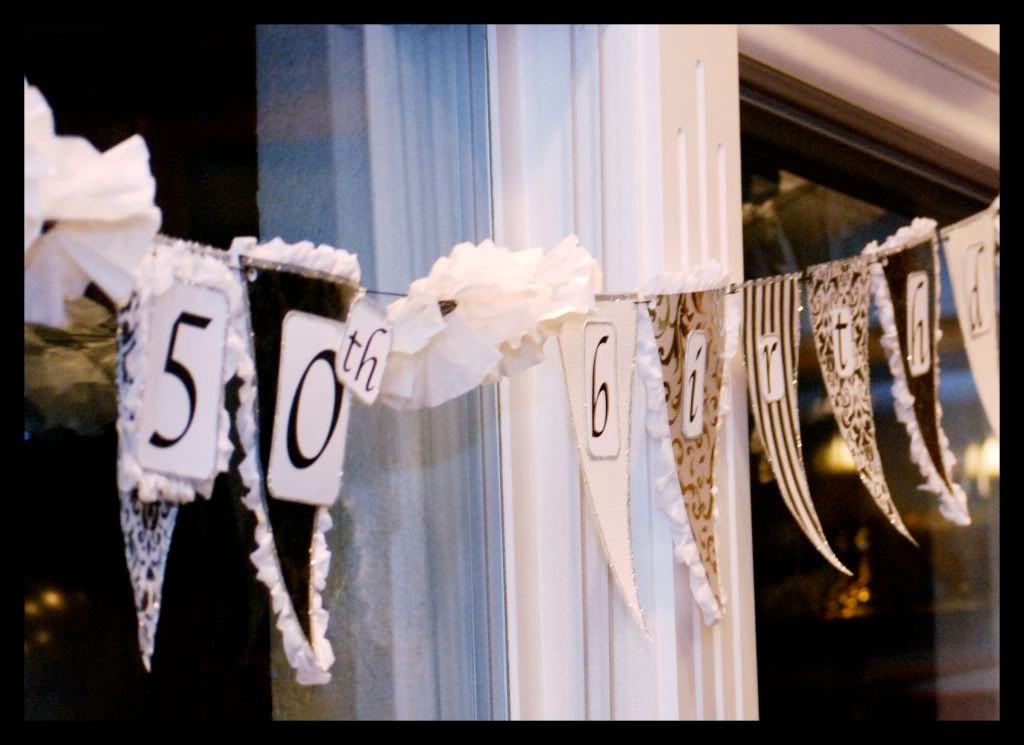 the cake & treats...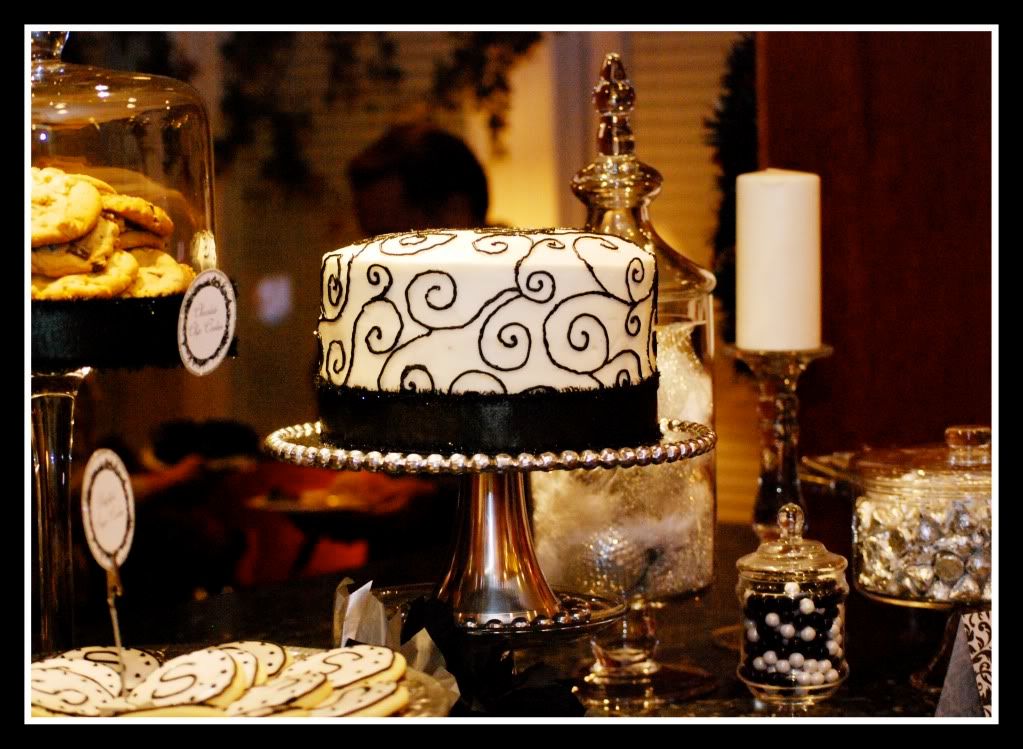 i put a few little cards together with different quotes about aging that reminded me of my mom...here's one of them...can you find the typo??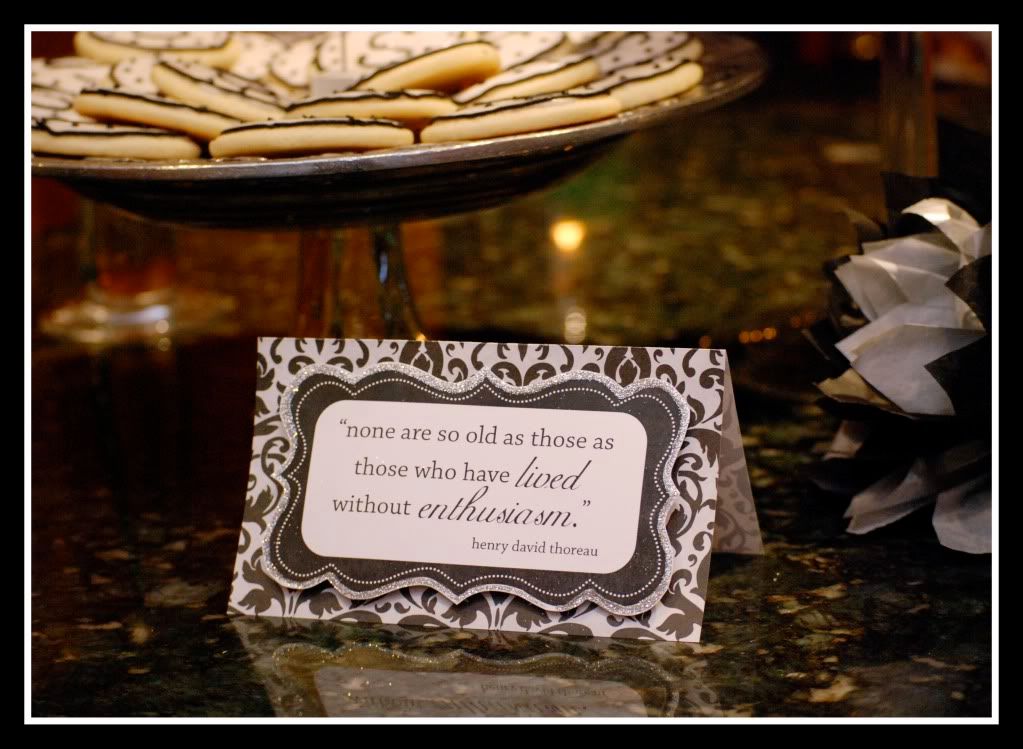 the favors...
my wonderful parents...
not the best quality picture, but it's my family & i can't not post it. i like how everyone coordinates with the party decor except me. why i decided to wear a green striped shirt, i don't know.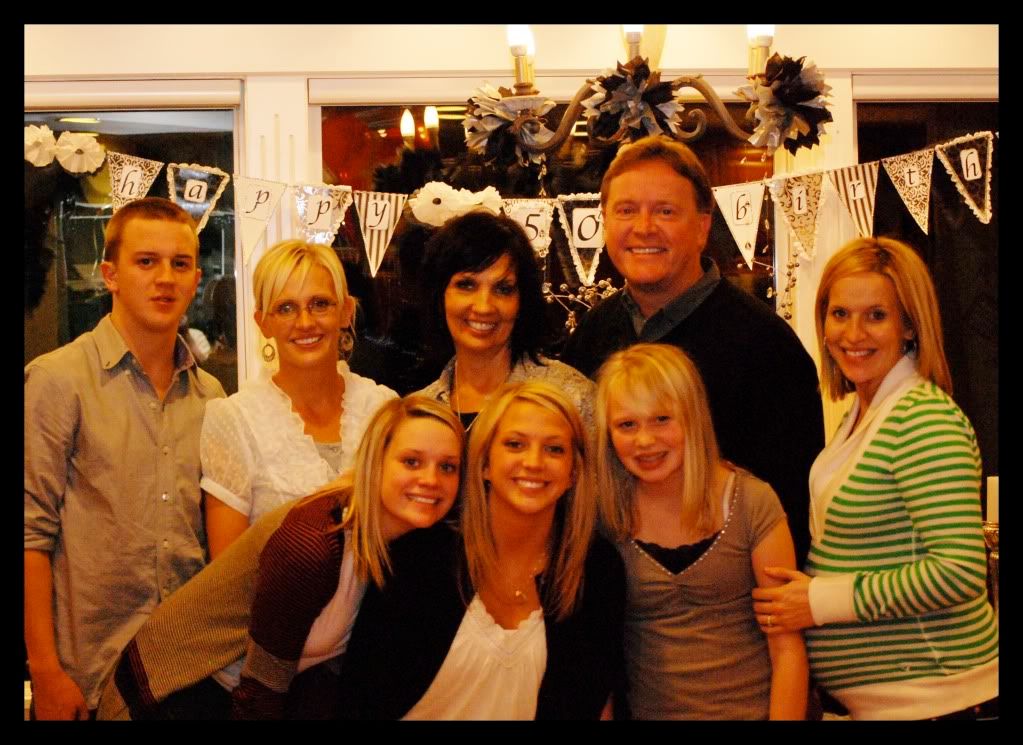 happy 50th mom! here's to another 50, right??!!