it's crazy to think that crew is already 2 weeks old!! time has flown by...but at the same time, it's seemed like an eternity...especially when it comes to leaving him there at the hospital. we really just want this little boy home. we were hoping to be able to bring home today, but he had another little seizure on saturday, so we need to keep working with the doctors to get his medication at the right level. i think most people get scared when they hear the word "seizure"...and i'm hear to tell you that these are minor seizures that crew is having...they're enough to notice if you're holding or observing him, but if you weren't right there, you would have no idea it was happening. the nurses in the NICU are busy, i understand that...but i have felt all along that they weren't watching crew as closely as they should be. i had walked into the NICU a couple of times to find his head covered with a blanket (to help him sleep better). obviously they can't be watching for seizing if he is covered up. so now crew is in an incubator...his body is fully exposed...and he LOVES it!! it's so funny to see him all sprawled out in there & it makes me feel better knowing that he's so comfortable. he's off of oxygen...which personally, i never really felt like he needed to be on in the first place. the day that they put him back on oxygen, i found 2 huge crusty boogers up his nose, so obviously he wasn't breathing well. i talked to the nurses and asked them to please check his nose before they put him back on oxygen this time...so hopefully they'll do that. i really do appreciate all the nurses are doing to help our sweet boy...they are great...but no one can love your baby like you would, so it will be nice when we can bring him home and just cuddle & love him as much as we want...

crew is scheduled to have an MRI this morning...which will give us more information & help us rule other things out. as for now, it's a waiting game...waiting for the blood around his little brain to reabsorb...and waiting to get the medicine at the right level so that he doesn't seize anymore. this medicine is a hard one to regulate...so we're slowly increasing it & hoping to get it figured out soon. :)

these pictures are from yesterday afternoon...he was wide eyed most of the day & just so dang cute!! don't you want to just squeeze him like crazy & eat him up??!! i do...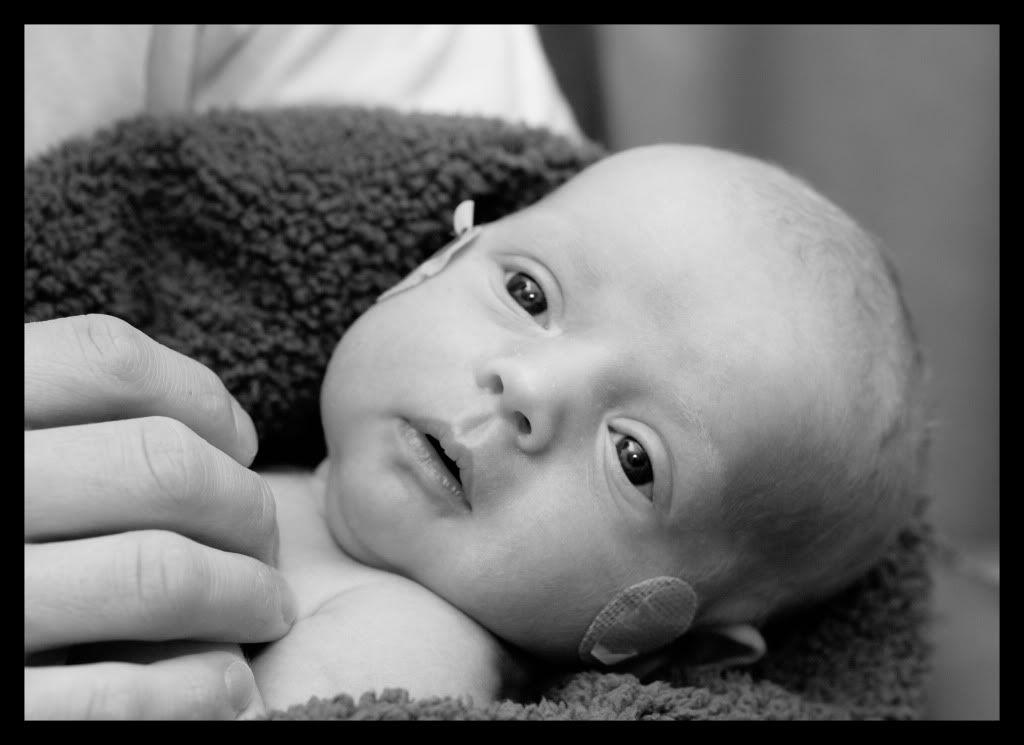 he had lots to say to mom & dad yesterday...we love hearing those little baby coos...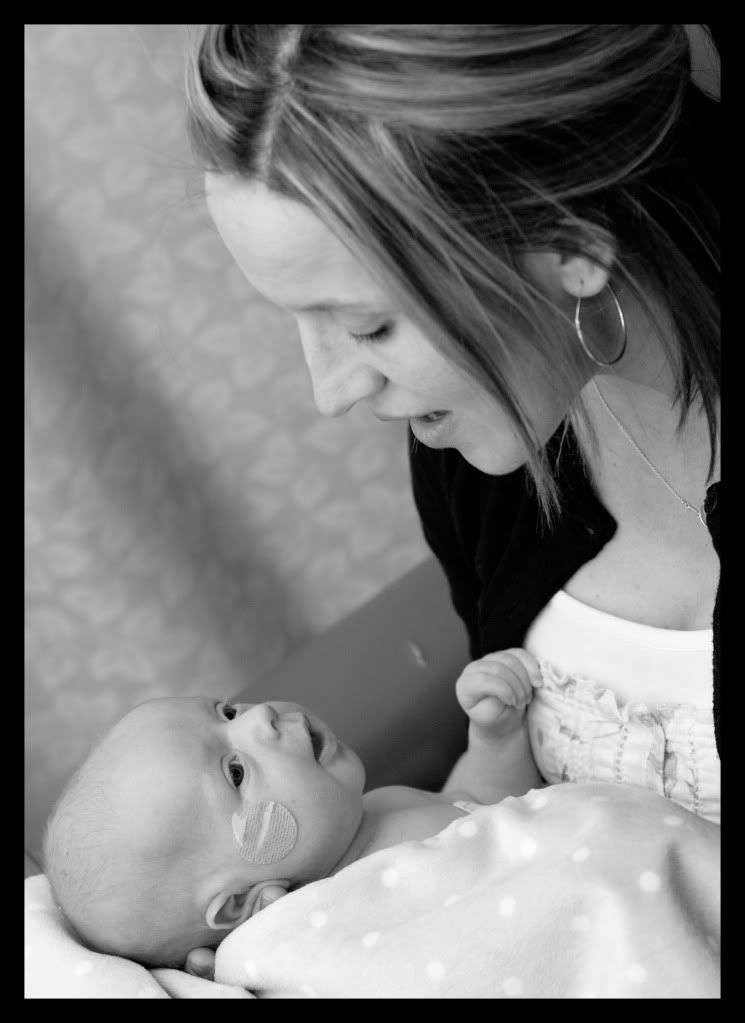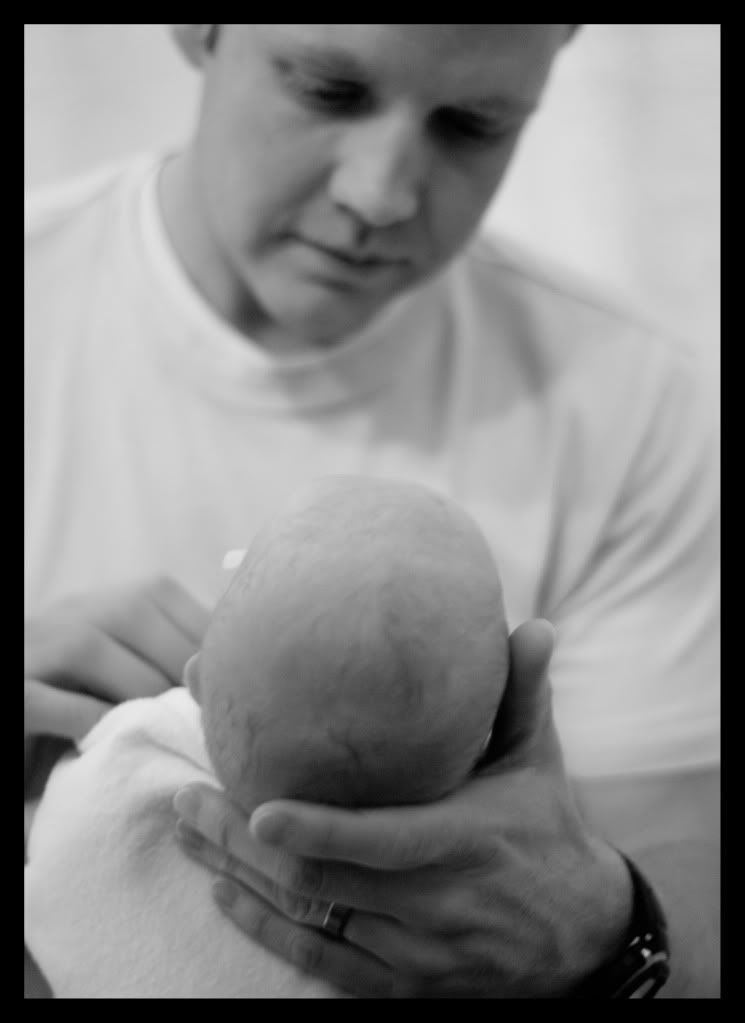 zac saying "i love you" to his little brother. even though it's fun for the kids to see crew through the window, it's not quite cutting it anymore. when we told emmy that she could go up to the hospital to see crew through the window, she said, "i not yike the window!" they are getting so anxious to be able to hold him again...and i don't blame them!! :)

this has been quite the experience for our little family. i'm learning to take it a day at a time...and to count my blessings. i have so much to be grateful for...and by taking time to recognize those things each day, i'm finding the strength i need to get through this little experience...which down the road really will seem so brief...thank goodness!