i found these suckers at oriental trading & couldn't resist. such a good deal too, 12 suckers for $6.95...not bad!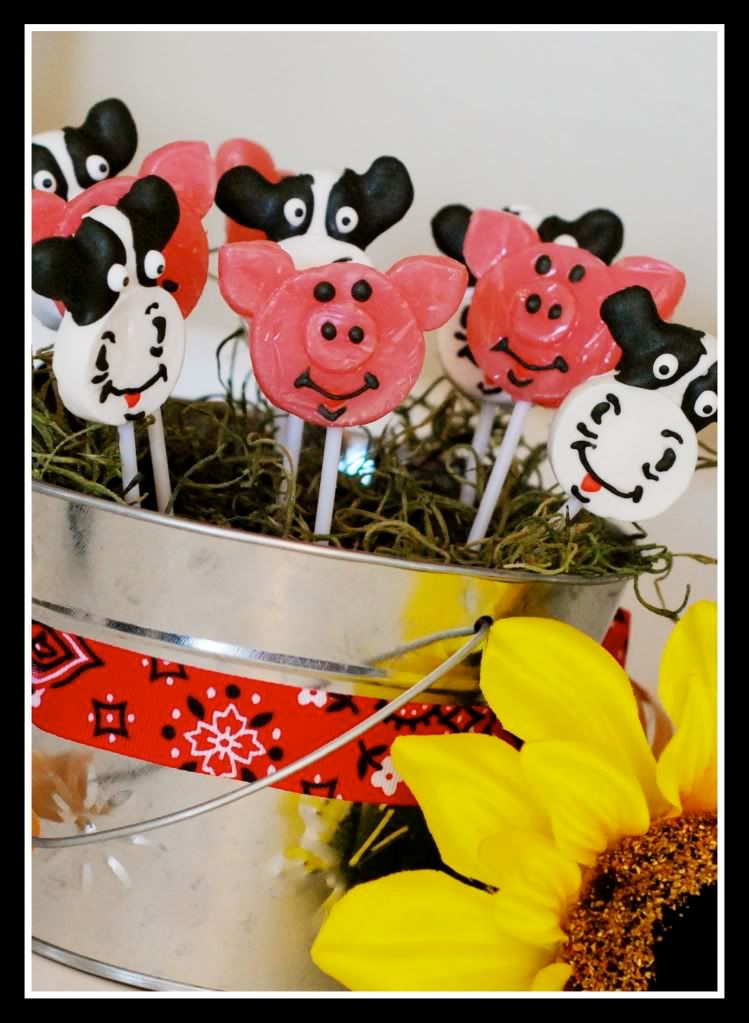 a birthday party just wouldn't be the same without cupcakes...
(and yes, the pig is made out of fondant)
we had some "fresh cream" to go along with our farm theme. i made a few other signs too...like "pig slop" for the baked beans, "100% beef" for the hamburgers, and "chicken feed" for some chex mix treats...
(i found the little buckets at zurchers...i think they were like .35 cents...or maybe they were .70 cents, i can't remember...but i thought it was a good deal)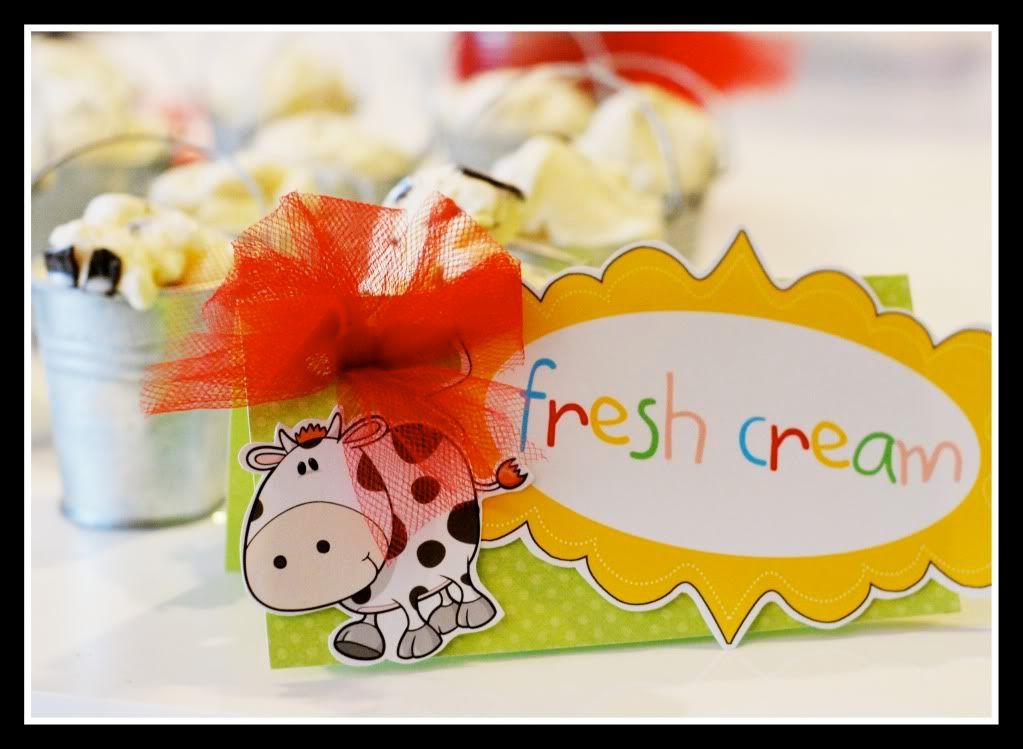 zac saw these barn shaped cookie cutters at orson & gygi...how he spotted them, i don't know. but once again, i couldn't resist & we made some for our guests to take home.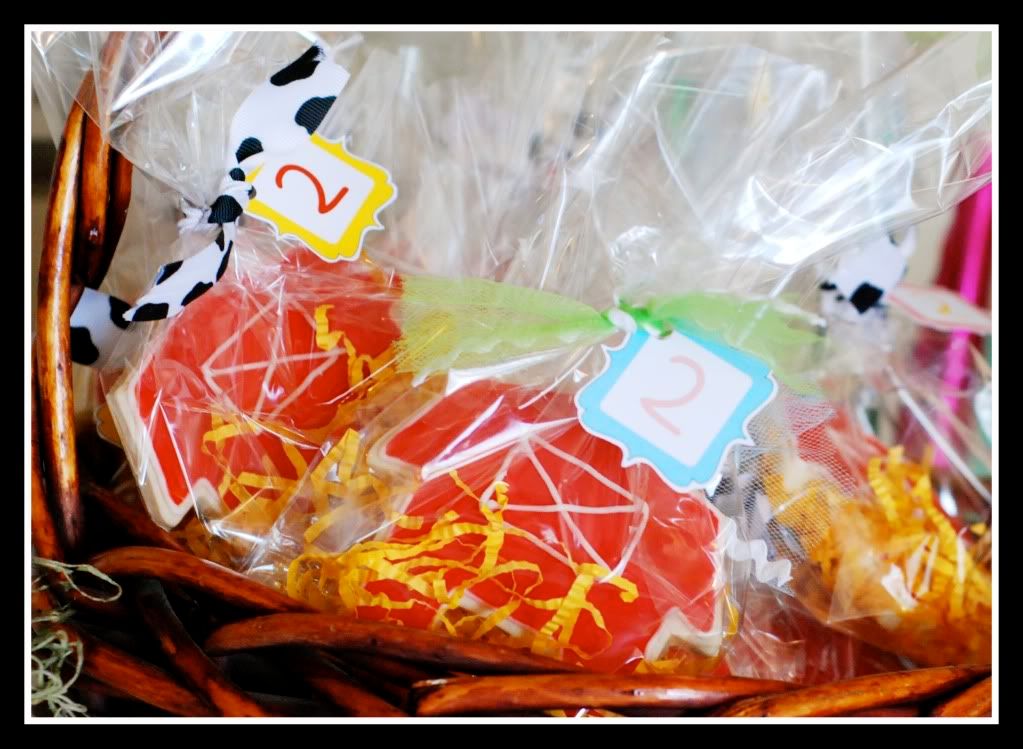 have you ever wondered how to get that perfectly smooth look on your sugar cookies? well i have & i finally figured out! you use royal icing, and i found a great recipe
here
that's simple and very yummy!