we weren't sure how emerson would react to the whole birthday cake & singing thing because she was anti-being sung to throughout the day. once we had the candles on the cake though, she was sold & actually let us sing "happy birthday" while she smiled away! i was thankful that it didn't turn out to be some traumatic experience. :)

emmy loved her little doll...it was a great find, i must say! she laughs, cries, sucks her bottle, burps, and sleeps! so real life and so fun to take care of!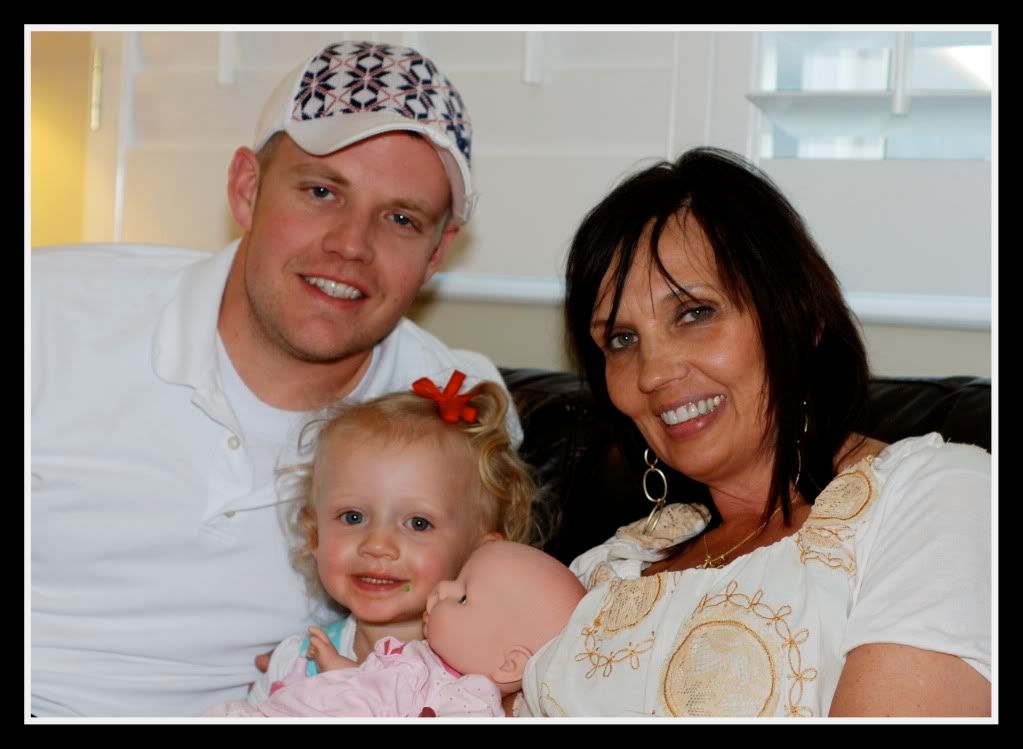 but the real hit of the party was the purse that uncle jer & aunt jen gave her. once she opened it, she literally would not put it down...she even went to bed with it that night. she's such a girl, it makes me laugh... :)

the kids love when grandma & grandpa field come visit...it was so fun to have them come help celebrate!

showing off her new stick-on earrings from grandma & grandpa olsen...sooooo pretty!
it really was a fun weekend! emerson loved having so much family come & so did the rest of us. it's hard to believe that this little girl is already two! she's so much fun to have around...with her funny facial expressions, tip-toeing around the house, crazy curly hair, love of teasing zac & mimicking anything he does, high-pitched screams, sneaky behavior, whispering secrets in our ears, cute dance moves, unique vocabulary skills (or lack thereof), love of anything & everything girlie, and multiple hugs & kisses throughout the day...we can't imagine life without her. she makes us smile everyday...and we're so glad she's ours. :)